Selected Works 2019 -2020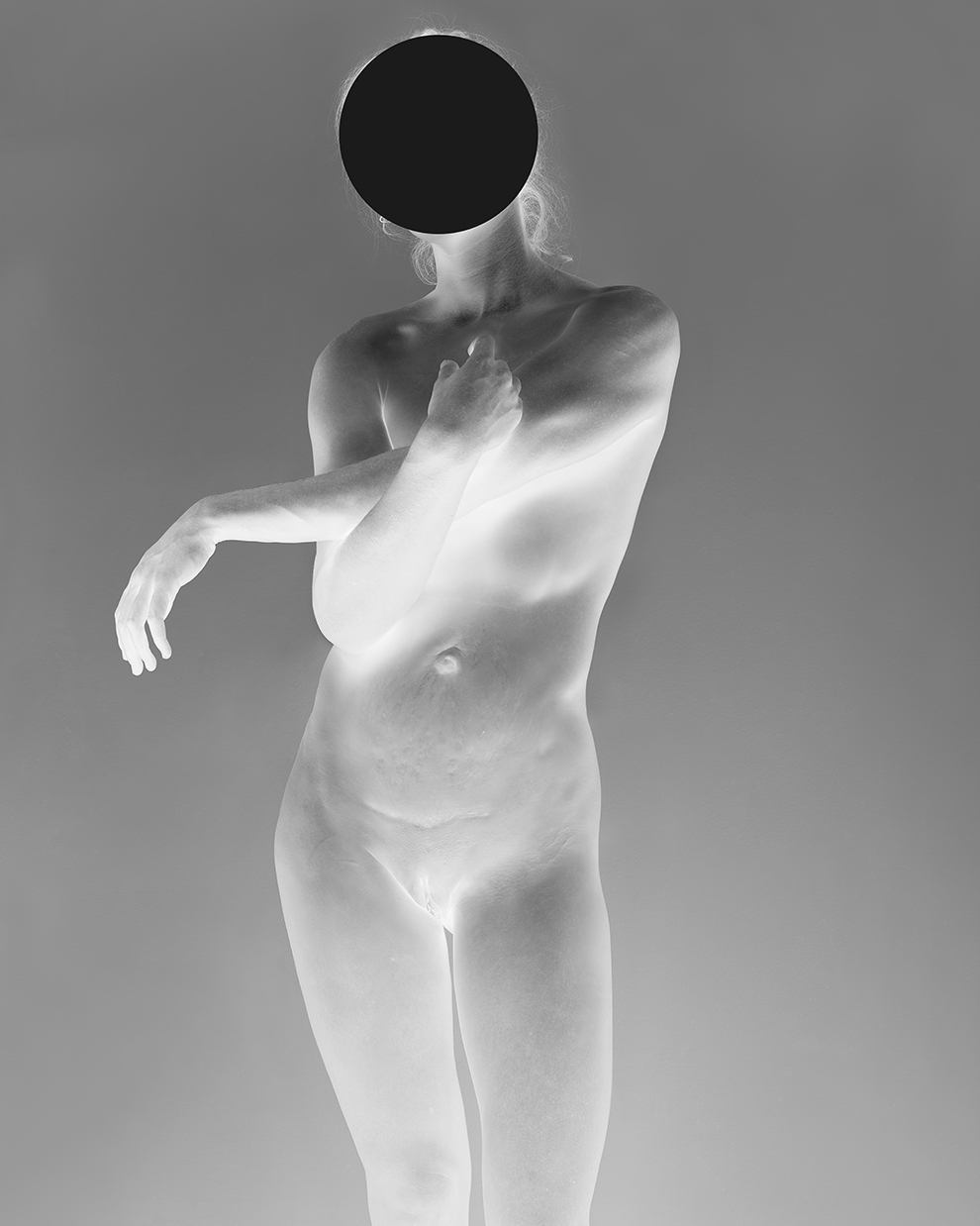 "Give a man a mask and he will tell you the truth." Picasso
Phenotype is an ongoing progression in my working practise that seeks to explore how the human body is positioned within contemporary culture, while being reflected to us via new imaging technologies that call into question ideas of authenticity.
Modern photo editing technologies have provided visual culture with a constant stream of what might be termed "perfect bodies", perhaps to the detriment of our perceptions of ourselves. There is an increasing trend for people to physically alter themselves via surgery to conform more closely to perceived cultural norm, or indeed to challenge what these norms are. There is also an increasing trend in people choosing to re edit their genders, even creating new ones. Using their bodies as their own artworks reflecting their deepest heart felt, and psychological identities. these brave pioneers are raising important questions about tolerance, identity and fundamentally, what it means to be human and what sort of culture do we wish to create!
Phenotype is a series of naked, raw portraits of people of imagined genders. The source material for these images being culled from my own archive of naked portraits generated for the Closer to God project. Much in the same way that advertising studios use image libraries of perfect hands, legs, feet and other anonymous body parts to enhance via photoshop the subjects of their campaigns. I am using my own archive to imagine new genders, new un-idealised bodies that question how our bodies reflect culture and possibly our own humanity.
I have purposely celebrated the marks left on these bodies by their journeys through life, mixing together peoples fleshy histories to form a universal narrative of our condition. The identities of the subjects are deliberately obscured to allow their stories to be told through their bodies and perhaps for us to be able to project ourselves onto them.